Eveready Batteries: A-MAP Gains Distribution Rights in UAE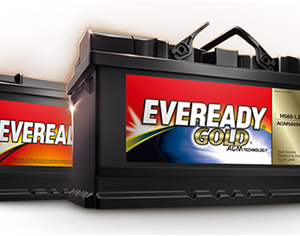 Al Muqarram Auto Parts (A-MAP) has expanded its product range by obtaining the distribution rights of Eveready Batteries in the UAE. Eveready batteries are made to the highest quality standards in the Johnson Controls factory in Europe. These batteries are designed to deliver long battery life performance through optimized grid design using the most modern European manufacturing technologies.
With over 15 years experience, A-MAP is a global market leader, specializing in the distribution of quality and reliable aftermarket automotive spare parts. A-MAP has a series of successful and well-known trusted brands worldwide, among them being Solite Batteries, Sebang Batteries, Hyundai Xteer Lubricants, Asimco Brake Pads, Achilles Tyres and RBI Rubber Parts. With the headquarters operating in Dubai, A-MAP has a network of branches fully operational in China, South Africa and Qatar. Our global network is continuously expanding due to our perfection and quality of products.
---
Contact To This Company