Fenix Tyres: Gaining popularity in African markets
Fenix Tyres are gaining increasing popularity in many niche markets. Al Muqarram Auto Parts (A-MAP) based in Dubai supplies Fenix Tyres to many international markets. Fenix Tyres, engineered in Europe and produced in Indonesia, are gaining popularity in niché markets around the world due to their high performance and competitive pricing and Al Muqarram Auto Parts (A-MAP) has been exporting increasing number of shipments of Fenix Tyres to many countries across the world from it head office in Dubai.
Fenix Tyres have long been known for their extraordinary performance at high speeds and have been rated high for their excellent dry handling response and wet handling agility. Designed in Europe by a team of tyre specialists, Fenix Tyres provide improved comfort through minimized noise levels. They are specially good for tough driving conditions and are known for their long life and rugged built. Fenix Tyres are renowned for providing maximal cornering ability and high speed performance in rugged conditions.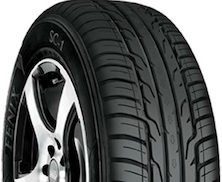 The FENIX SC1, RS1 & Pronto family of Fenix Tyres is the ultimate in high performance. The RS1 pattern of tyres was specially designed for ultra performance at high speeds, and with the ZR speed rating, RS1 series can cater to a car with a top speed of 239 km/h (149 m/h).
The RS1 with a deep rim protector, is designed for middle- and high-class performance cars that can reach speeds up to 270 km/h. The RS1 has an asymmetric pattern with direct lines and grooves.
This pattern was designed by using a new state-of-the-art design technology which gives a so called "mirror effect". This allows fitting the tyres on both sides of a car, without looking at "inside or outside", even if it's an asymmetric pattern. This pattern has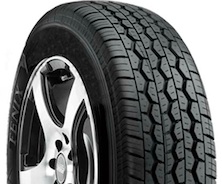 absolutely the same features in both directions.
Taking notice of the meteoric popularity of Fenix Tyres in various markets, the company is now seeking to appoint agents and distributors to further expand the reach and customer base of Fenix Tyres.
For further information contact:
Al Muqarram Auto Spare Parts Trading
P.O. Box 60235, Dubai
United Arab Emirates
---
Contact To This Company