The Market for Auto Parts in Ghana
The market for auto parts in Ghana presents numerous opportunities. First and foremost, Ghana's manufacturing industry has always been receiving good support from the local government. The encouragement and support of the Ghana government has enabled the country to emerge as one of the 40 fastest growing industrial production regions in the world. Ghana's impressive manufacturing industry currently accounts for a quarter of the country's GDP and is expected to account for more than 30% of the GDP by 2021.
And the main driver for Ghana's booming manufacturing industry is the automobile industry.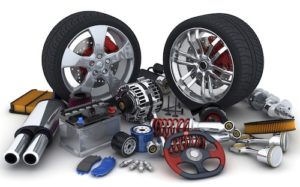 The automotive market in Ghana is diverse. It ranges from Original Equipment Manufacturers (OEMs) and component manufacturers, to dealerships and commercial vehicle manufacturers. Financial pressures, industry restructuring, changing consumer preferences, regulating issues, fluctuating fuel prices and the growing demand for more environmentally friendly vehicles are constantly transforming West Africa's automotive industry.
The Ghanian automotive industry continues to adjust to market forces. The manufacturing level is being impacted by the increasing number of imported vehicles and the after affects of the global economic crisis, especially the uncertainty with regards to the European markets and the impact on local manufacturing.
To survive and grow, automotive companies in Ghana must continuously develop and maintain customer relationships, achieve technical excellence and retain skilled labour pools, and manage significant risks.
The automobile sector of Ghana has been a driver of growth of the country as it is one of the most visible sectors to receive foreign investment. Ghana is a multicultural and ethnically diverse West African nation and is the 9th largest African economy.
On the Ibrahim Index of African Governance, Ghana ranks as the 7th best economy in Africa, which implies a relative safety of foreign investment in the region. Also, Ghana ranks relatively high in the ease of doing business index and also has an extremely high freedom of press rating, which makes it a good emerging market to invest in.
Some of the popular car brands in the West Africa region are Toyota, Mercedes Benz, Mitsubishi, KIA, Nissan, Hyundai Volkswagen, Renault among others.
AFRICAN AUTO PARTS INDUSTRY
The African auto parts market for passenger vehicles is emerging as one of the most important re-export markets, growing more than 11 per cent year-on-year, and estimated to be worth US$14.68 billion in 2017 and based on the double-digit growth of demand in key Sub-Saharan countries, the value of the Africa's auto parts market is likely to double by 2022.
Countries such as Nigeria, Kenya, Uganda, Ghana, have witnessed double digit growth in demand of parts in the past five years. Focusing on the tremendous opportunities of doing business in the fast-emerging African market, there are currently more than 21.6 million cars on the continent's roads which make up for nearly 70 per cent of spare parts consumption.
There are five modes of automobile service business in Ghana, these are :
New car dealers
Independent garages/shops
Specialty garages /shops
Service stations or garages
Fleet garages /shop
However, the region still has its challenges. The African market is unstructured and the share of non-genuine parts is the biggest challenge to the automotive aftermarket in this region. Political issues, credit policies, and business sustainability related issues also impact the market, but these are mostly limited to Central Africa. Despite this the future outlook remained bright for those exporting to Africa, with the best opportunities existing in Kenya, Angola, Uganda, Nigeria and Ghana.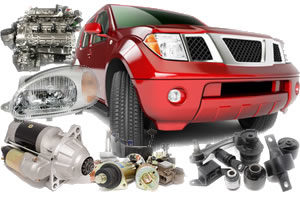 Used engines are in great demand in many African countries which have a big market for re-conditioned automobiles. Most of the African buyers have substantial requirements for quantities of automotive batteries, tyres, spare parts, ball bearings, water pumps and a host of electronic goods. People prefer buying used spare parts because they are genuine and are often in good condition. Every spare parts outlet may not provide the full range of used parts of all car models but together the market is capable of providing nearly 90 per cent of such parts.
The diversified range of used mechanical and body parts of cars and engines has brought this business parallel to genuine and non-genuine new spare parts businesses as it offers big variety at affordable prices. There has been an increasing demand for automobile spares, ball bearings and lubricants in the fast developing markets of Africa.
The rapid growth of the middle class in many African countries has pushed demand for automobiles to an all-time high – in turn creating a growing market for all kinds of tyres: passenger car tyres, off-the-road tyres, industrial tyres, agricultural tyres, truck, bus and trailer tyres as well as motorcycle and bicycle tyres.
The rising demand for tyres in Africa has led to stiff competition between tyre manufacturers from all across the world seeking to garner a major share of the market for tyres in the new and emerging African markets. Traditionally, European tyre manufactures had had a monopoly over the African markets and many European brands were top selling tyres in many African countries.
However, in recent times, European tyre firms are beginning to lose ground to Chinese and other Asian brands in several African markets. The African countries are price-sensitive markets and prefer to import low-priced Chinese tyres rather than the expensive European and American brands. There is an equally strong market for sale and importation of used tyres in this region. Apart from Dunlop International the other three significant players in the African market for tyres are Continental, Bridgestone and Goodyear.
Some of the major exporters of auto spare parts to Africa from Dubai include:
SPARE PARTS MARKET IN GHANA
Currently most of the consumers in the automobile segment belong to the affluent class hence the automobile industry in Ghana presents massive opportunities for the future as the burgeoning middle class is largely untapped in the country. One of the major problems with Ghana that has been impeding the growth of the automobile sector is the lack of financial inclusion in the country. Most people do not have access to financial loans and other options like lease that make owning an automobile easy.
While the global automotive industry is fiercely competitive, there are other factors that limit or even distort trade. For decades, various governments around the world have used trade distorting policies to support the creation and expansion of domestic automotive industries that were not otherwise economically feasible. This has been accomplished through combinations of subsidies, tariffs and non-tariff barriers.
The market for automobile spare parts, in particular, has been an attractive sector for enterprises supplying these goods to many countries in Africa. The rapid industrialisation currently sweeping across many African countries has resulted in an increased demand for capital goods such as machinery, lubricants, spare parts, ball bearings and other mechanical accessories.
Moving forward, automotive companies must look for new ways to address existing challenges, mitigate risks, and seize future opportunities, amidst increasingly aggressive competition and pricing pressures. While some may be tempted to focus on short-term success to the detriment of long-term profitability, a holistic approach can help automotive companies take a big-picture view to explore the appropriate paths forward.