Sameer Africa to close its tyre manufacturing plant in Nairobi
Sameer Africa, a leading tyre manufacturer in East Africa is planning to stop manufacturing of tyres at its Nairobi plant and shift the production offshore, possibly to India or China. The makers of popular Yana tyres, could earn higher margins through contracting-manufacturing, possibly with an Indian firm that has unsuccessfully bid to acquire Sameer in the past.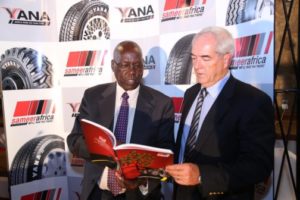 The firm has been making losses for the last two years. Its best performance in the last five years was in 2013. However, the firm plans to retain its major brands even after handing over manufacturing to third parties. Sameer Africa has been fighting for survival from fierce competition from cheaper brands. Already, the firm has been selling Summit Tyre, a much cheaper imported brand in a bid to protect its fast-shrinking market share. By outsourcing production, Sameer Africa aims to lower production costs linked to friendlier taxation and cheaper energy prices in India and China.
In essence,Sameer Africa will stop being a manufacturer and become a reseller and landlord. The firm would also plans to build a mall and several warehouses on a 100-acre parcel of land around its Mombasa Road plant-cum-head offices.
---
Contact To This Company