Tyre Market in Africa: Changing Dynamics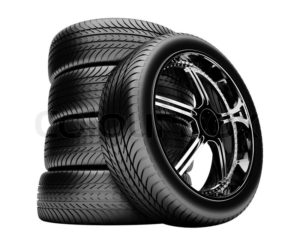 Africa is predominantly a price-sensitive market and consumers in the tyre market of Africa prefer imported low-priced Chinese tyres rather than the expensive European and American brands. Not surprising then that China has emerged as a leading exporter of tyres to many African countries in recent times. This has led to intense, competition between tyre manufacturers who are seeking to capture a major share of the market for tyres in the African markets. Till a few years back, European tyre manufacturers had a monopoly over the African markets and many European brands were top-selling tyres in most African countries. However, there has been a shift in the balance in recent years. Chinese and Asian-make tyres are now pushing the European and American tyre brands out of the market.
The African continent has emerged as one of the fastest growing markets for the global tyre industry. The reason is simple: the rapid growth of the middle-class in many African countries has pushed demand for automobiles to an all-time high – in turn creating a growing market for all kinds of tyres, including passenger car tyres, off-the-road tyres, industrial tyres, agricultural tyres, truck, bus and trailer tyres as well as motorcycle and bicycle tyres.
THE MARKET FOR TYRES IN EAST AFRICA
In tyre market of East Africa, the American and European brands have been virtually wiped out. In Kenya, for instance, the American and European tyre brands are facing an uphill task, having to tackle a significant bulk of low-priced imports from China, Indonesia, Thailand and India. There is also the problem of taxation. Tyres attract a duty of 35 per cent in Kenya which, according to business analysts, should place the prices of imported and locally manufactured tyres roughly at par, with only marginal price variations on some brands. However, international tyre manufacturers say retail and wholesale prices of some foreign products in the market are well below the expected minimum if costs of production, transport, insurance and duty are considered, an indication that there is illegal dumping.
THE TYRE MARKET IN SOUTH AFRICA
Against this backdrop, the forecast for the South Africa tyre market looks positive. According to industry experts, the country's tyre industry is set to grow by approximately 9 per cent by 2019 – a considerable growth performance time of economic hardship. This growth is going to be largely due to the various trade agreements which has helped to promote South Africa as an innovative manufacturing base for automotive products, including tyres. To further consolidate its position, South Africa launched APDP – Automotive Production and Development Program – in order to fully support the country's overall tyre manufacturing facilities and capabilities.
NEW DEVELOPMENTS
Meanwhile, a recent development has been a significant all-cash overseas deal worth about US$ 80 million with the board of directors of Apollo Tyres Ltd. (ATL) approving the acquisition of the Durban-headquartered Dunlop Tyres International (Pty) Ltd (Dunlop South Africa). The 100 per cent equity buyout transaction, subject to regulatory approvals in both countries, would enable the USD 726 million ATL to secure a toehold in the fast growing Africa region and also a strong presence in the South African tyre market. Apart from Dunlop South Africa, the other three significant players in the South African market are Continental, Bridgestone and Goodyear. All the four players enjoyed nearly equal market share.