Tyrexpo Africa 2018: Connecting African Buyers with Global Suppliers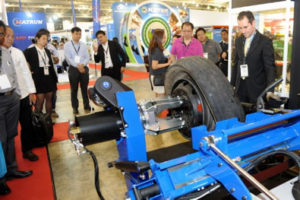 Tyrexpo Africa 2018: The African continent is one of the fastest growing markets for the global tyre industry, owing to rising passenger car and commercial vehicle sales. Passenger car tyre segment is projected to witness the fastest growth for the next few years. Growth in this segment can be attributed to the estimated increase in passenger car sales on account of rise in disposable income, expanding consumer base, increasing urbanization and introduction of electric vehicles in the market.
Another predominant factor boosting tyre industry growth is the expansion of replacement tyre market. According to the latest report by Research and Markets, replacement tyres accounted for the majority share in Africa tyre market over the past few years and the same trend is expected to continue in the coming years. The development in the automobile fleet will propel tyre demand and fuel growth in the Africa tyre market through 2022.
Tapping on the growth momentum of the tyre industry, Tyrexpo Africa will be back for its 7th edition on 10 – 12 April 2018 at Gallagher Convention Centre Hall 2, Johannesburg, South Africa.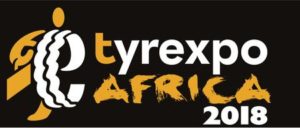 Tyrexpo Africa 2018 is the only dedicated trade exhibition for Africa's Tyre, Automotive Repair & Maintenance, and Tyre Accessories market, where over 3,000 industry players from Africa and the surrounding regions will converge on a single platform, to exchange ideas, expertise, products and innovations within the ecosystem.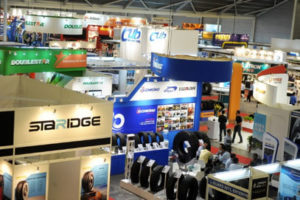 Maximising your time at Tyrexpo Africa, various key activities were created for you to meet targeted buyers, network among the industry colleagues as well as to showcase your thought-leadership and product solutions.
The TyreTalk seminar is designed to attract key stakeholders of the tyre industry where contemporary issues, challenges and business opportunities will be discussed, allowing companies to benchmark and stay ahead in today's business environment.
Tyrexpo Africa: Connect With Leading Tyre Industry Players
Your one-stop trade-only exhibition that brings together over 100 international and local suppliers of tyres, retreading, wheels & rims, garage equipment, tools, consumables, IT and training services in Asia
Gain Valuable Industry Insights at Tyrexpo Africa
Not just a trade show, Tyrexpo Asia will be accompanied by a seminar designed to attract key stakeholders of the tyre industry, to discuss contemporary issues, challenges and business opportunities in Asia that will allow companies to stay ahead in today's business environment.
Broad Product Mix to Meet Every Need
A one-stop show for tyres, workshop equipment and accessories, Tyrexpo Asia offers a broad range of products and services to meet every sourcing requirement.
Maximise Your Time and Investment
The business matching services provides a fast, personalised and convenient way for you to pre-schedule appointments to make the best of your time at the show.
Africa Business Pages is the Official Media Partner for Tyrexpo Africa 2018 and promotes the event in the African markets as well as international markets.
We have negotiated a special deal with row organisers of the event for our readers. Kindly enrol your interest by filling in the form below for free registration.
---
Contact To This Company