Zafco Trading


Dubai-based Zafco Trading has been a leading supplier of automobile tyres and batteries. Dealing in various brands and qualities of tyres and batteries for all types of vehicles. Zafco Trading has built an enviable reputation in the market as a reliable supplier of tyres and batteries for all types of passenger cars and light commercial vehicles. From its head office in Dubai, the company has been exporting tyres and batteries to Iraq, Africa, Pakistan, CIS and the Middle East. The company has captured a sizable share of the huge African market and has been supplying to various countries in the African continent – Kenya, Rwanda, Tanzania, Uganda, Congo and South Africa – to name a few.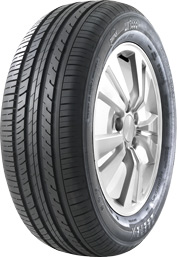 "We only deal in world-renowned and quality products and that has played an instrumental role in attracting customers from various parts of the world who are on the lookout for quality products at competitive prices. The superior quality of our products combined with extremely reasonable pricing structures have been the main pillars of our success," says Zafar Hussain, managing director of Zafco Trading. "Our success in the international market can be gauged by the fact that we export almost 90 per cent of our products to different countries around the world. African customers are particularly attracted by the quality and pricing of our products," says Zafar Hussain.
Zafco Trading supplies world-renowned Siam Tyres to the international markets. As the autorised distributor of Siam Tyres, the company is in a position to provide unbeatably low prices. Available in various sizes and specifications, Siam Tyre has become a popular brand in many African countries because of its proven durability and long life.
MRF Tyres, a leading tyre manufactured in India, is also one of the popular brands represented by Zafco Trading, an authorised distributor.
OTANI Tyres, another high-performance and low-price tyre is also distributed by Zafco Trading at one of the lowest prices in the world.
NEXEN, another popular tyre brand, is being exported by the company to various parts of the world in increasing numbers.
ROADSTONE, a popular tyre in price sensitive markets around the world, is also distributed in many countries around the world by Zafco Trading.
By providing extremely low prices on popular tyre brands, Zafco Trading has earned loyal clients all over the world. In summary, you can contact Zafco Trading for sourcing the following tyres at unbelievably low prices:
SIAMTYRE

MRF TYRES

OTANI TYRES

NEXEN TYRES

ROAD STONE
In addition, Zafco Trading is the exclusive agent for many African countries for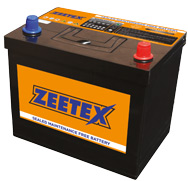 internationally acclaimed Trane Battery. The company is also the authorised distributor for low-price, high-performance SB automotive batteries.
Situated in the central business district of Dubai near Nasr Square, Zafco Trading has large warehousing facilities in Dubai where it holds its stock for quick deliveries throughout the world. The company is eyeing to further strengthen its customer base in African countries by promoting its products among African buyers. "Africa is emerging as a major market for automobile tyres and batteries and trade between Africa and the UAE is poised for unprecedented growth. We are aiming to promote our products in the African markets with the objective of establishing longterm business contacts," says Zafar Hussain.
For further information contact
Zafco Trading
P.O. Box 262176, Jebel Ali South
Dubai – United Arab Emirates
---
Contact To This Company